Fantasy Sex Blog Author on Trial in U.K.: "Darryn Walker, a 35 year old British civil servant is at the center of a historic obscenity case that could affect Internet censorship in the U.K."
Key trial can be key to define online pornography in Britain
By Christopher Karwowski, Saturday, Oct 4, 2008
LONDON — Darryn Walker, a 35 year old British civil servant is at the center of a historic obscenity case that could affect Internet censorship in the U.K.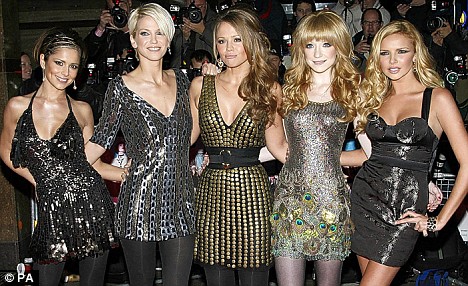 According to a report in the Daily Mail, Walker allegedly detailed the kidnap, mutilation, rape and murder of pop band Girls Aloud's five members. The post to his blog, which ran twelve pages, is the subject of a closely watched prosecution by Scotland Yard.
Britain's Obscene Publications Act deems material that "tends to deprave and corrupt" is illegal. The act is usually enforced only in cases of explicit depiction of genitalia in print or on television or DVD.
The Girls Aloud case is seen by many experts as one of the most significant obscenity cases since the 1960s trial of D. H. Lawrence's "Lady Chatterly's Lover." In that case, a not guilty decision defined Britain's modern permissive publishing environment.
The Walker case, however, has taken center stage in the country's legal community. It is the first case to test the act's application to Internet publication.
The blog was maintained on a server located outside the U.K., but prosecution is permitted due to Walker's British citizenship.
Walker was charged on July 10 and has subsequently entered a no plea and was granted bail.
(Via XBIZ.com | News & Articles.)