Speech delivered by Professor Yaman Akdeniz at the Speak-Up!2 Freedom of Expression and Media in the West Balkans and Turkey Conference in Brussels, 20 June 2013.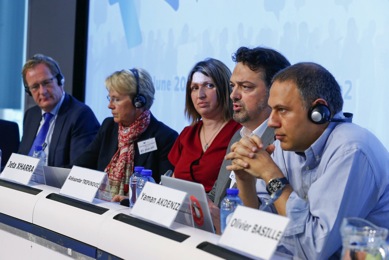 The Internet as the largest communication network in the world is increasingly becoming indispensable for everyone around the world to take part in cultural, social and political discourse. In fact the Internet is the linchpin of a democratic society and social media platforms have become crucially important for participatory democracy.
The dramatic events involving the Gezi Park protests exposed the complicity and almost complete government control of mainstream Turkish media, which largely failed to report the protests. In fact, traditional media as we know almost died a few weeks ago in Turkey, and the only media that people can obtain information on crucial matters of public interest such as the Gezi Park and subsequent protests is the new media and social media platforms.
As you all know by now rather than showing the live images of the protests CNNTurk showed a very interesting documentary about penguins. In fact, the Penguins have become the symbol of an anti censorship movement in Turkey and the beginning of a shift from traditional media to social media for a considerable number of Turkish people.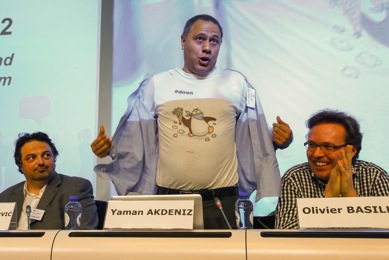 With regards to the Gezi Park protests it should not be forgotten that the European Court decided in several cases that the right to freedom of assembly is a fundamental right in a democratic society and, like the right to freedom of expression, is one of the foundations of such a society. You cannot separate these two fundamental rights from each other. In fact they go hand to hand.
Going back to the Internet and social media related issues, contrary to the statement of the prime minister, social media is not a menace but a sine qua non of democracy. In this new world if there is no social media or Twitter there shall be no democracy.
Let me tell you about the Internet Control Regime in Turkey as an update to what I told the attendees in this room during the first SpeakUp Conference. Law 5651 resulted with approximately 30.000 websites being blocked from Turkey in the name of protection of children disregarding adults rights to access legal content. The Law has been challenged at the Strasbourg level and found to be incompatible with Article 10 of ECHR in the case of Ahmet Yildirim v Turkey. It was regarded as a disproportionate ban even though there was a legal basis for the blocking order. So far no single government authority has commented on such a crucial case nor took action to reform the censorship provisions of Law No 5651 or any other similar legal measures.
In Turkey we not only have access blocking measures but also filtering from Internet cafes and homes "for our safety of course" as part of the broader paternalistic approach adopted by the government.
Morevoer, during the last 12 months or so we started to come across more and more bloogers and social media users being prosecuted, Fazil Say, Recep Okuyucu, İbrahim Davutoğlu, Sevan Nişanyan a few to name..
Now the government hinted that they might introduce further measures with regards to social media platforms. It is not clear in my mind what they will do but the dominant position which the Government occupies makes it necessary for it to display restraint in resorting to criminal proceedings, particularly where other means are available for replying to the criticisms it received.
Democracy does not simply mean that the views of the majority must always prevail: a balance must be achieved which ensures the fair and proper treatment of minorities and avoids any abuse of a dominant position.
In fact, in times of crisis governments should avoid knee jerk reaction to such events and immediately introduce further restrictions. We want the government to reform the Internet law in compliance with ECHR and not to introduce further restrictions on Internet communications and social media platforms whether in the form of new content related restrictions or law enforcement measures which would intrude on privacy of Internet users including the right to stay anonymous in Turkey.